In case needs to check the calculated/processed salary for a particular month for an individual employee, the employee it self can check their own Payslip.
Under Payroll> Print/My Pay slip>
My Pay slip
option is given for employees to check their own pay slip (From Employee Login)
follow the below-given steps:
Step 01:
Employee should log in to the application by using his/her credentials.
Step 02:
Then, Go to Payroll>Print/Print MyPayslip> Print My Payslip tab.
Step 03: Select Year, From month -To Month, and click the Go button


Step 04: Click the Print icon to preview and print the payslip or Print Selected Payslip button to print it.

Export to Excel, word, and PDF

Here is the Preview of the pay slip:
*
Company logo does not show in Preview Paylip on crystal report version, it will show once export to pdf only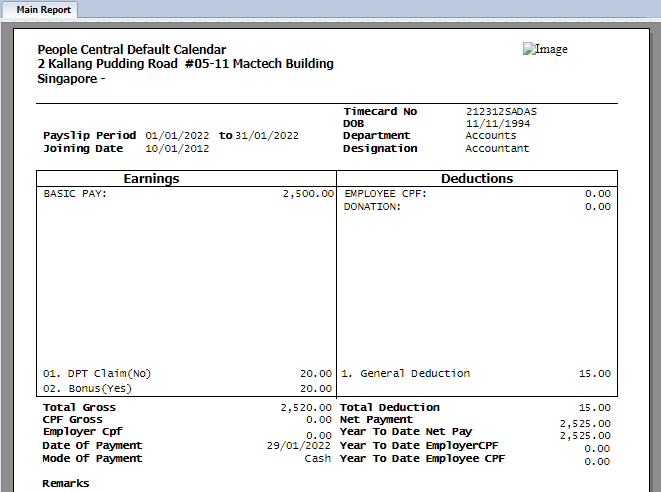 Note: To Print/see My payslip, the first thing is the rights should be given to the Employee user group by the Superadmin/Hr of the company. Only if rights are given to a particular user group from Admin>Manage Security: e.g. Employee group> Rights then only employees can see/get Payslip.