Follow the given steps to view the status of applied claims:
Step 01:
Go to the "Claim" module and select "Claim Status" from the drop-down list.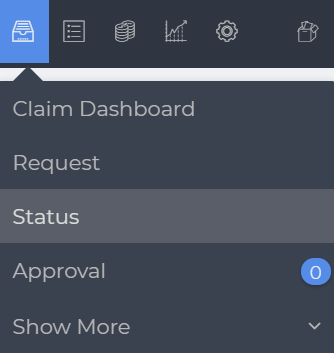 Step 02:
From here select the Employee, Year, and click the "Go" button.

Step 03:
All the applied claims related to the selected employees will appear as shown in the picture.

In this scenario, the "Claim Status" is Approved.