Users can add a new Claim Request by following the given steps:
Step 01:
Go to the "Claim" module, then select "Request".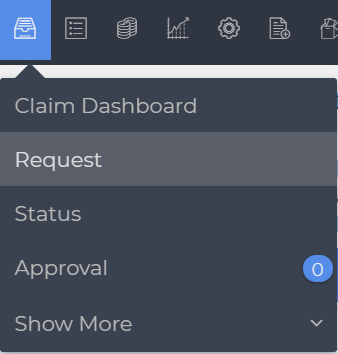 Step 02:
Select the "Employee", "Month", and "Year" from the drop-down list and click the "ADD NEW CLAIM" button.

Step 03:
The system will prompt to the given page. Select the "Claim Type" from the drop-down list and fill in all the fields. Select the claim checkbox finally click the "APPLY" button.

Step 04:
A successful alert appears and an email will be sent to the respective supervisor for approval if the "Claim Supervisor" option is enabled in the system.
HR, Super Admin, or any other user group with appropriate rights can also apply claims on behalf of the employee.