Step 01:
Go to the "Leave" module, select the "Global Update" from the drop-down list. Employee Leaves can be added or deducted from here.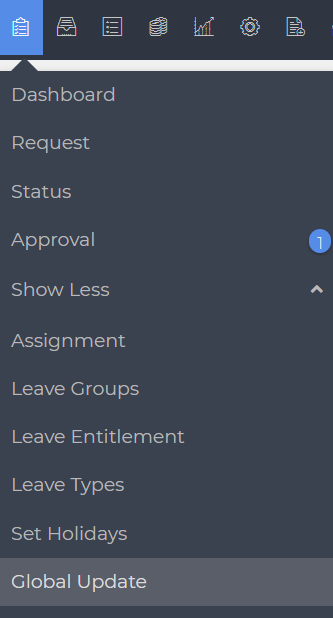 Step 02:
From here select the "Year", "Leave Type", "Type" from the drop-down, and enter the "Number of Leaves". By default, it shows the current year. Then click the "Go" button.
Step 03:
From those listed employees select the check-boxes corresponding to the employees that need to be updated, you can select an individual employee or a group of the employee or all employees in the group.
Step 04:
Click the "CALCULATE BEFORE UPDATE" button to see how the update will affect the leaves. Once satisfied with the calculation result click the "SUBMIT" button to make the changes effective.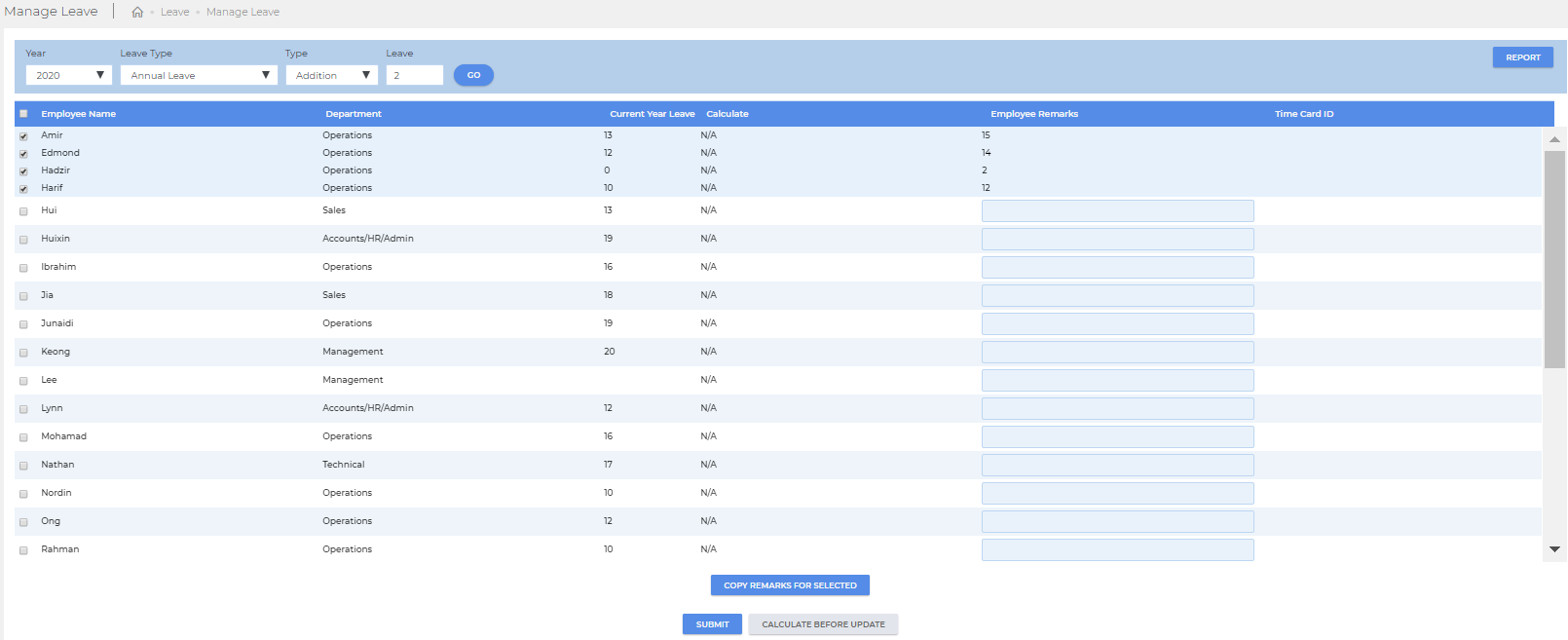 Once submitted "Successful Alert" appears.
Product Version:
SMEPayroll
TM
Version 11