To create a new employee leave group in the system follow the given steps:
Step 01:
Go to the "Leave" module, then select the "Leave Groups" from the drop-down list.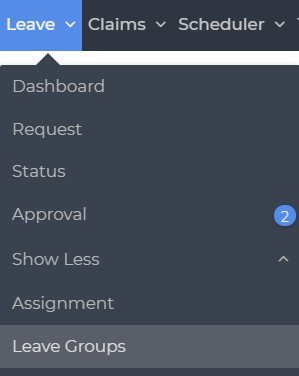 Step 02:
To add a new Employee Group, click the "Add New Employee Group" button at the bottom of the grid.

Step 03:
Input the new "Employee Group Name" and click the "INSERT" button.

Step 04:
Once inserted "Successful Alert" appears at the top of the page.
Step 05:
To edit the existing employee group, click the
edit icon corresponding to the employee group name, and to update the changes click the "UPDATE" button.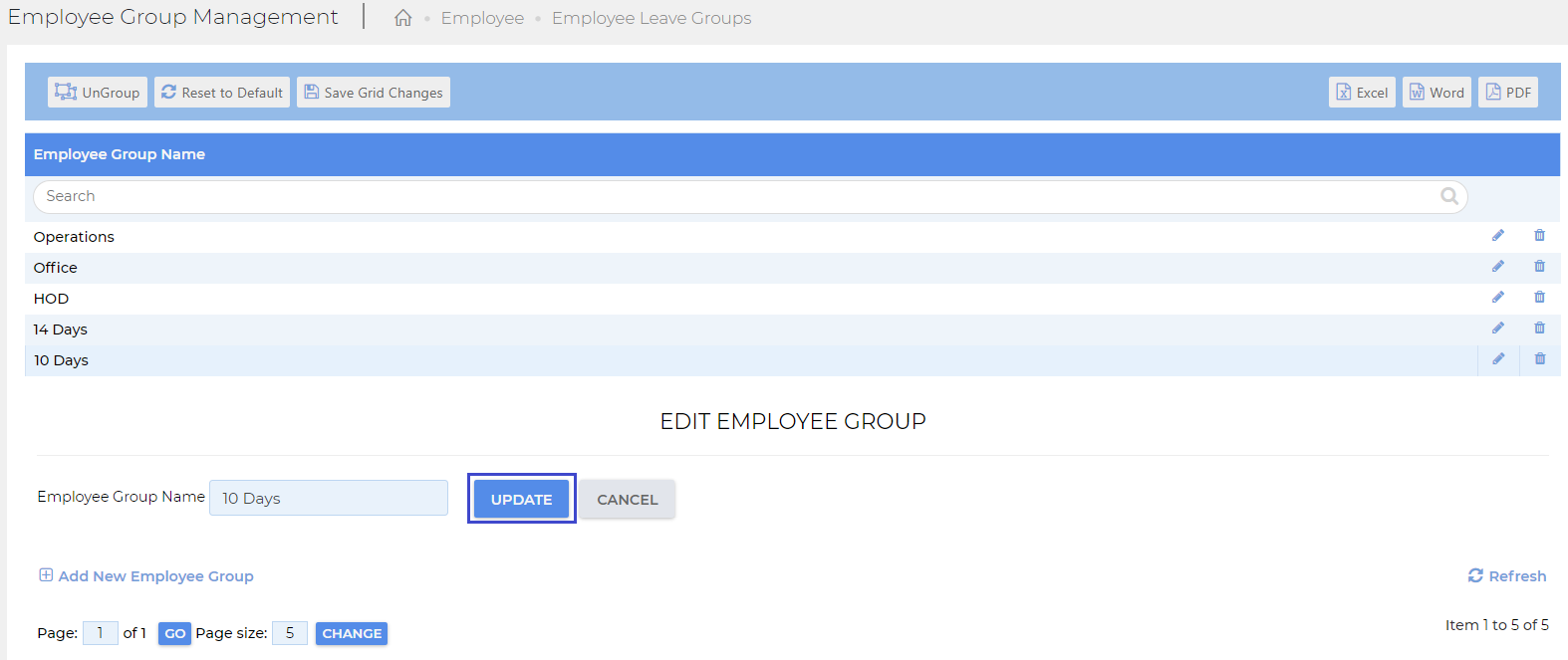 Step 05:
To delete the employee group, click the delete icon, and before deleting the group it asks for confirmation to delete.
Product Version:
SMEPayroll
TM
Version 11