Step 01:
Go to the "Leave" module, then select the "Leave Types" from the drop-down list.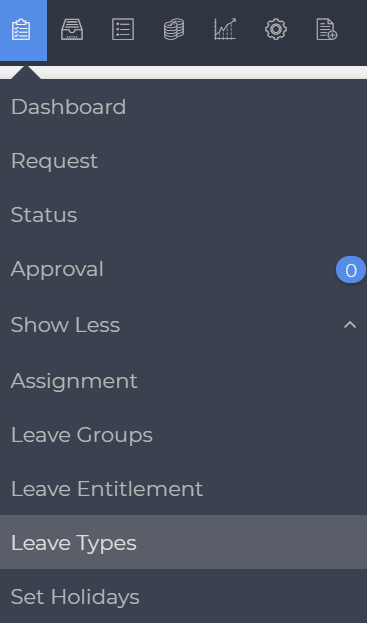 Step 02:
The system will prompt with the given page. Click the "Add New Leave Type" button at the bottom of the grid.

Step 03:
Enter the "Leave Type" name and click the "INSERT" button.

Step 04:
Once inserted "Successful Alert" appears.
Product Version:
SMEPayroll
TM
Version 11