Step 01:
For this go to the "Admin Management" and select the "Manage Company".
Step 02:
Then click the edit icon corresponding to the Company Name and go to the "Preferences Setup" tab.
From here choose the leave model from the dropdown list and click the "SAVE" button on the top of the page to update the changes.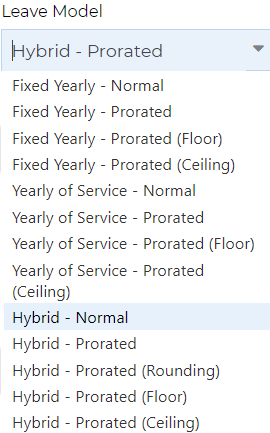 Step 03:
After this go to the "Leave" module and select the "Leave Entitlement" from the drop down list.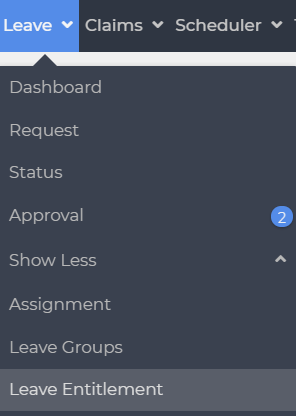 Step 04:
From here, select the "Employee Group" & "Year" from the drop down list. Then click the "GO" button to set up the leaves allowed to an employee at a company level.

Step 05:
Then input the number of "Leave Days" in the required "Leave Type". Now click the "SUBMIT" button at the bottom of the grid first then click the "COPY LEAVE" button to update these leave days in that Employee Leave Group as marked in the picture.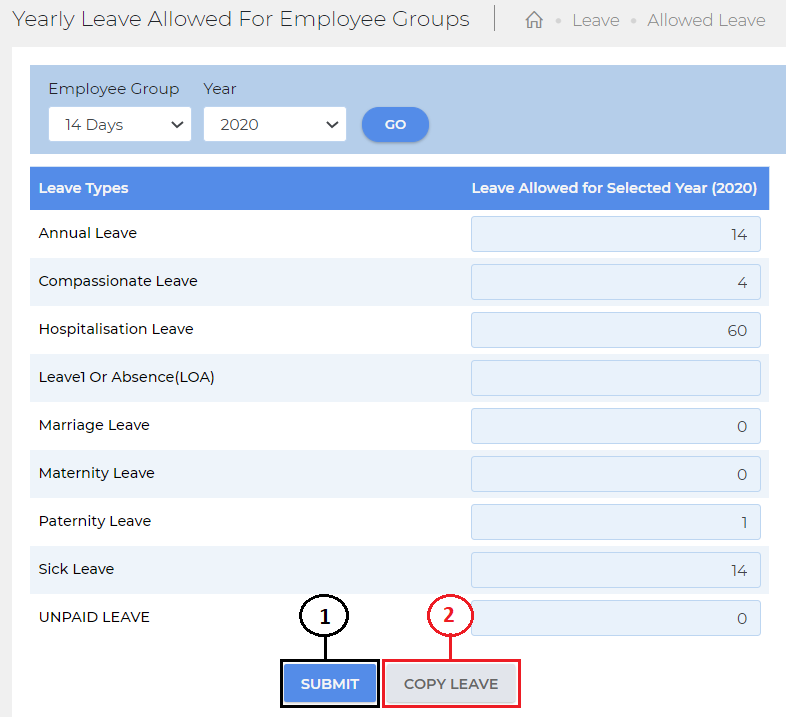 Step 06:
Go to the "Employee" module and select the "Employees" from the drop down list.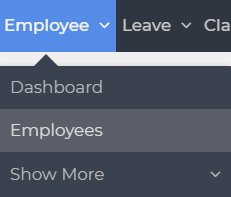 Step 07:
Click the particular Employee Name to update the leaves.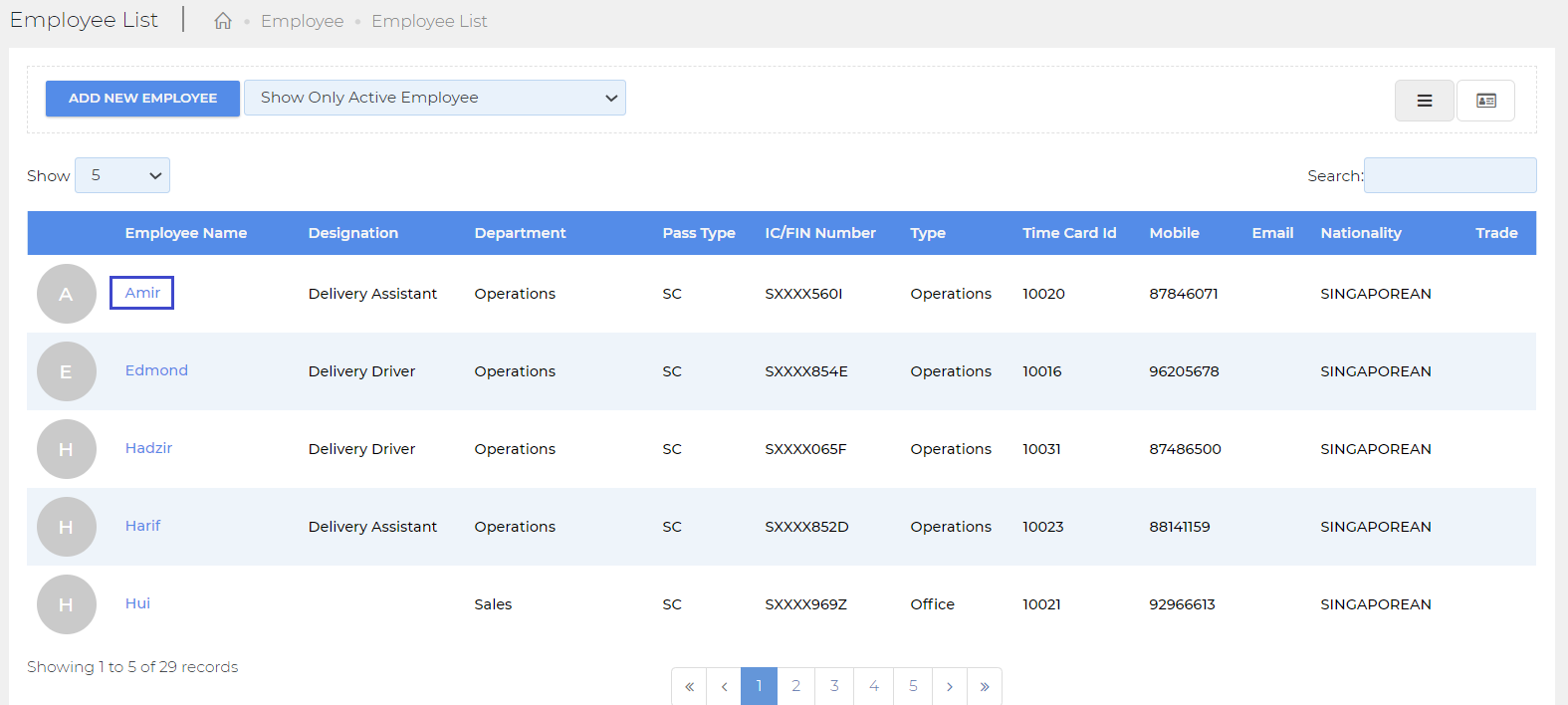 Step 08:
From here go to the "Leave Info" tab. Setting up leaves for the employee (For the first time only, thereafter every year user will use the leave transfer option).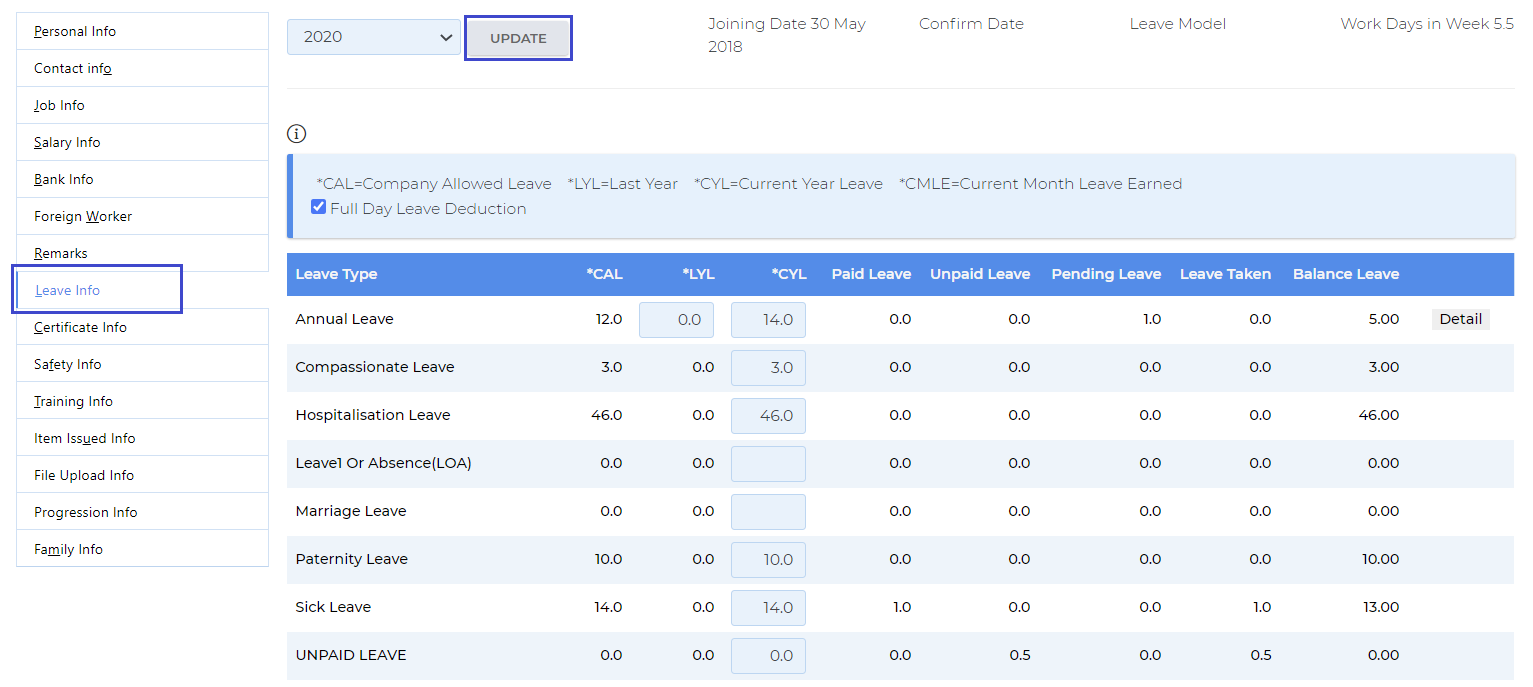 Enter the Current Year Leaves
(CYL) and Last year leaves (LYL) if the Annual leave is available. For the rest of the leave types, enter currently available leaves and click the "Update" button on top of the page.
After saving the leaves, the employee will be able to use the application for applying leaves.
Product Version:
SMEPayroll
TM
Version 11