To create an Additional Medisave Contribution Scheme (AMCS) follow the given steps:
Step 01:
Go to the "Reports" module and select the "AMCS" from the drop-down list.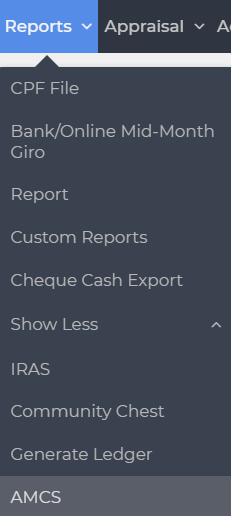 Step 02:
In this "Setup AMCS" tab, click the "Add New CSN Details" button at the bottom of the grid.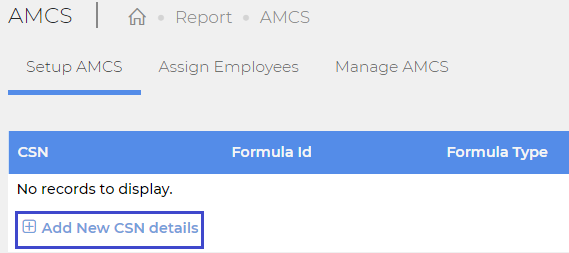 Step 03:
The system prompts with the following page. Fill in the following fields to add the new CSN details.

Step 04:
Click the "INSERT" button to save the changes. Once inserted "Successful Alert" appears.

Step 05:
To edit the existing CSN, click the edit icon and to delete the added CSN click the delete
icon.